Have you ever heard someone say "don't read the comments"? Across the web, the comments section is often affiliated with trolls, who incite others through polarizing opinions and offensive language. But sometimes the comments section is a treasure trove of gems.
I'm going to show you how to export comments from an Instagram post, without paying any fees, downloading any software or compromising your device. To download comments of any Instagram post, you'll need to know just 3 simple steps:
Copy the post link you want to export
Paste it in the ExportComments website.
Process & Download
Step 1: Copy the post link you want to export
While you're on an Instagram post, tap the share icon, then the "Copy Link" icon that's available on all posts (it looks like a little chain). That's all you need to do! The link to the post is copied to your clipboard, so you can put it in your notes for later, share it with others, or enter it into ExportComments to start exporting comments.
You can only get a link to photos and videos that have been shared publicly. If an account is set to private, you won't be able to get a link to any of their posts.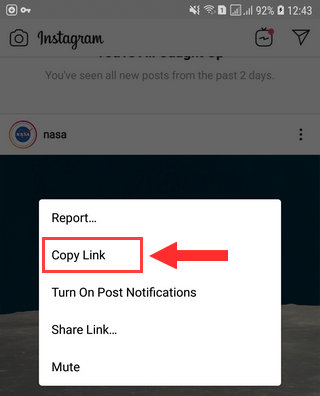 Step 2: Paste it in the ExportComments website.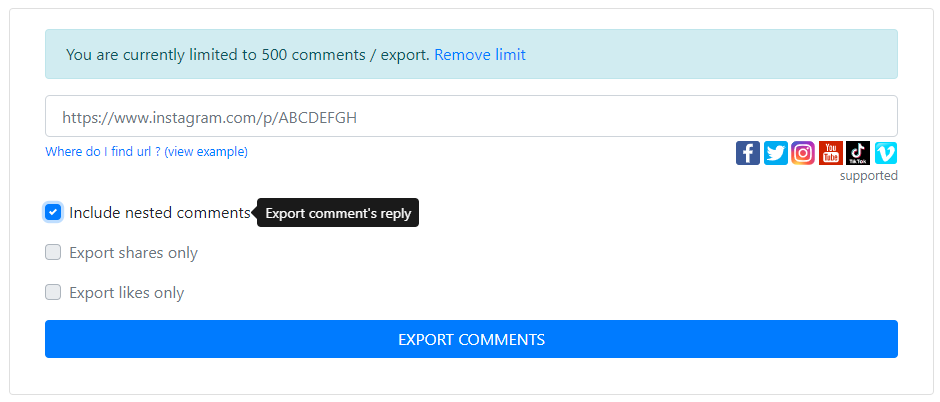 With your Instagram link copied, head over to ExportComments.com click on the URL field, choose "Paste" and press "EXPORT COMMENTS". The process will immediately begin exporting comments.
Step 3: Process & Download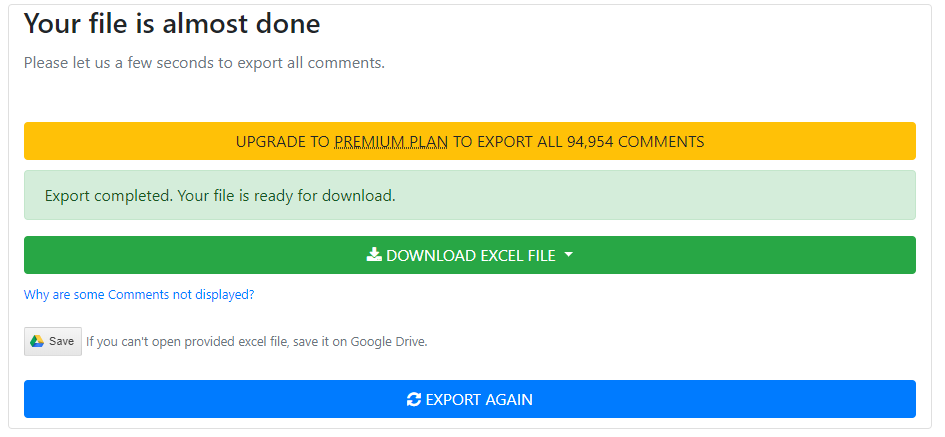 Sometimes it's taking too long to finish the process, just bookmark the page and check back later to get the results. If you are a registered user, you can be notified by email when your export is done or simply check dashboard to view all your exports statuses.
Remember to tag us @exportcomments whenever you share your content on social media – we love to see our clients using our service! And be sure to subscribe to the Export Comments Resources page – we're constantly writing new tutorial and features to help you make the most out of Export Comments.